Kendinize dünyanın neden döndüğünü sormuşsunuzdur (sormadınızsa merak etme melekenize antrenman yaptırmanızı öneririm). Bugün en geçerli teoriye göre özeti şu: Güneş sistemimiz ve gezegenler ilk başta belli belirsiz dönen devasa küresel bir gaz bulut idi.
Gaz bulutu yakınlardaki bir süpernovanın basınç dalgaları ile uyarılınca kendi yerçekim gücü ile içe doğru çökmeye başladı.
İçe doğru çöküş sırasında yarıçap azaldı. Açısal momentum korunacağından yarıçapın azalması ile dönme hızı arttı (Buzpatencilerin kollarını kapatarak dönme hızlarını arttırmalarını sağlayan da aynı kanundur). Önce güneşimizin atası oluştu, sonra da gezegenler.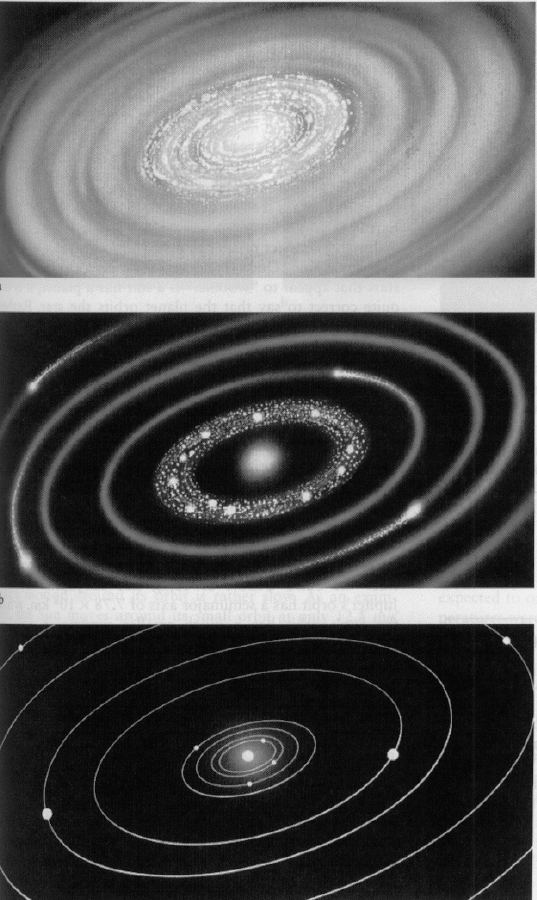 Bugün dünyamızın sahip olduğu dönüş işte taa o günlerden kalan açısal momentumdan dolayıdır.
Vay be... Bu uzay, zaman, yaşam ne acaip işler... Duygulandım...
Radioparadise
'ta şu an çalan parça da tam konuya uygun: "2Raumwohnung - 2 von Millionen von Sternen"
Linkler:
Why do planets rotate?
What direction do planets rotate?
Solar Nebula
Rotation of the Earth's core
Does the Earth follow a "squiggly" orbit?